If no reload is active and you buy monkeys or emp grenades from the box the game will crash. When rapid fire is active and you buy a new weapon or a perk sometimes your hands will lock up. This is not a problem anymore, if that happens hit the blue link label that says "Reset Hands" and fixed! Also if you use the teleport players to you feature it will only work if your name doesn't contain any special characters in it because this application cannot read special characters and that's how it detects which player you are.
How to fly• Edit gravity to "30" or lower
.• Make sure Never Die is active.• Click launch player up, and walk in the sky.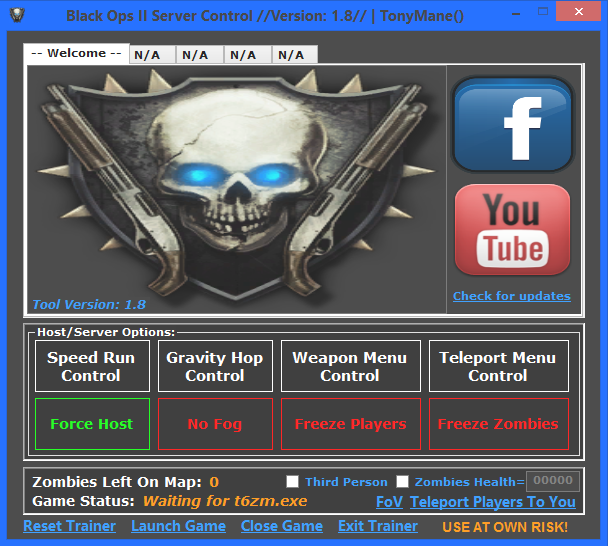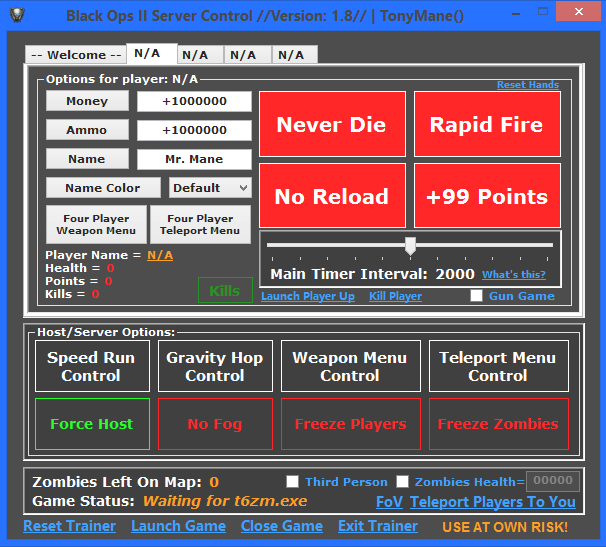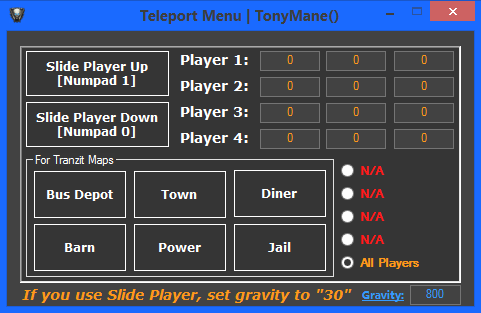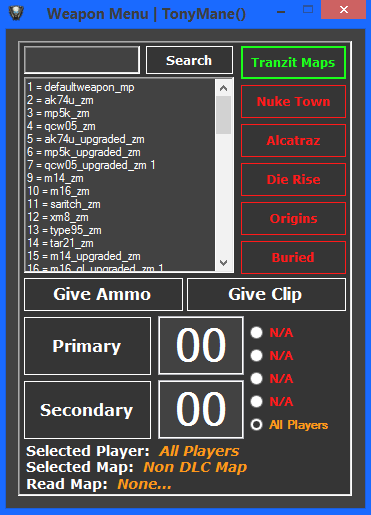 Support Me By Clicking Download Below:
Download